DJI first entered the action camera market in May 2019 with the DJI Osmo Action, which quickly established itself as a serious GoPro alternative and one of the best action cameras out there. If you were a fan of this innovative, rugged camera, the rumor mill has some potentially good news – a spiritual successor is now seemingly on the way.
Since the launch of the original Osmo Action, we've seen the arrival of the DJI Action 2, which landed in November 2021. This camera ditched the Osmo name and went with a modular cuboid design, allowing you to customize a setup your way.
But it seems DJI is now reverting to a more typical action cam design for the Osmo Action 3, which we've now seen in its first leaked images. So what improvements will DJI's new action camera bring, and could it be a serious competitor to the rumored GoPro Hero 11 Black?
We were fans of the original Osmo Action's impressive electronic stabilization (although this resulted in a cropped image), along with its crisp, vibrant 4K video and user-friendly interface. It was also the first major action camera to deliver a front-facing screen for vloggers, a feature GoPro later adopted on the GoPro Hero 9 Black.
All of these things make it a good GoPro alternative in 2019. But action cam technology has improved a lot in recent years, so we're excited to see what the rumored DJI Osmo Action 3 will bring. Here's the latest rumors, as well as our wish list of features we've come to expect from the action camera.
Release date and price of DJI Action 3
Pretty reliable according to that @DealsDrone (opens in new tab)The DJI Osmo Action 3 is expected to hit the market in mid-September.
If true, that's probably pretty close to the arrival of the rumored GoPro Hero 11 Black, with GoPro's flagships usually arriving around this time of year.
DJI Action 3 will be released in mid-September and looks almost exactly like Osmo Action pic.twitter.com/piOJMcg4dFAugust 20, 2022
So far there have been no leaks revealing the price of the DJI Osmo Action. However, we can make some educated guesses based on the predecessor's price tag.
In 2019, the original Osmo Action had an MSRP of $379 / £329 / AU$499, but this was soon reduced to just $329 / £279. We suspect DJI will once again try to undercut its closest GoPro rival, which could soon be the Hero 11 Black if GoPro follows its usual launch schedule.
The current Hero 10 Black is available with a GoPro subscription for $399 / £379 / AU$599.95, so we expect the Osmo Action 3's price will be somewhere between that figure and its original price. Unless it delivers a huge upgrade, like a 1 inch sensor…
DJI Action 3 rumors and what we want to see
The first rumors we saw about a DJI Osmo Action 3 came from regular DJI leakers in late August @DealsDrone (above) and @OsitaLV (under).
They suggested the new action camera would have a similar design to the original DJI Osmo Action, rather than the modular build of the newer DJI Action 2. And more recent leaks seem to confirm that will be the case.
On September 5th, we saw the first leaked image of the DJI Osmo Action 3 from @DealsDrone (below).
Although it's a little blurry, it shows an action camera that looks very similar to DJI's first Osmo Action, albeit with a darker color scheme and a new front badge. This image doesn't show much, other than the fact that the Osmo Action 3 will likely retain a front-facing screen and similar lens to its 2019 predecessor.
It's likely that more leaks will reveal more about its specs, but in the meantime we've put together a small wish-list of the upgrades we'd like to see from the DJI Osmo Action 3 in 2022.
DJI Osmo Action 3: What we want to see
1. A higher resolution sensor
The 4K resolution is by no means a gem, even by today's standards. In fact, most YouTube videos are still viewed in 480p on mobile devices. So why do we want more resolution? Well, just so the Osmo Action 3 can match the detail and versatility of its competitors.
The GoPro Hero 10 Black can record in 5.3K at 60 fps, while the Insta360 One RS "Twin Edition" can record either 5.7K "flat" videos or in 360 degrees. If the DJI Action 3 could record in 5K or higher, it would be on par with the competition.
We'd say it's even possible that DJI will add a 1-inch sensor with 5.4K video recording to its new action cam, as that would match the DJI Air 2S drone. But for now that's just wishful thinking, more based on leaks or rumours.
2. A microSD card slot
For a rather strange reason, DJI neglected to install an SD card slot in the main camera assembly of the recent DJI Action 2. Instead, it came with 32GB of internal storage, which was only expandable if you bought the separate battery module to get an SD card slot.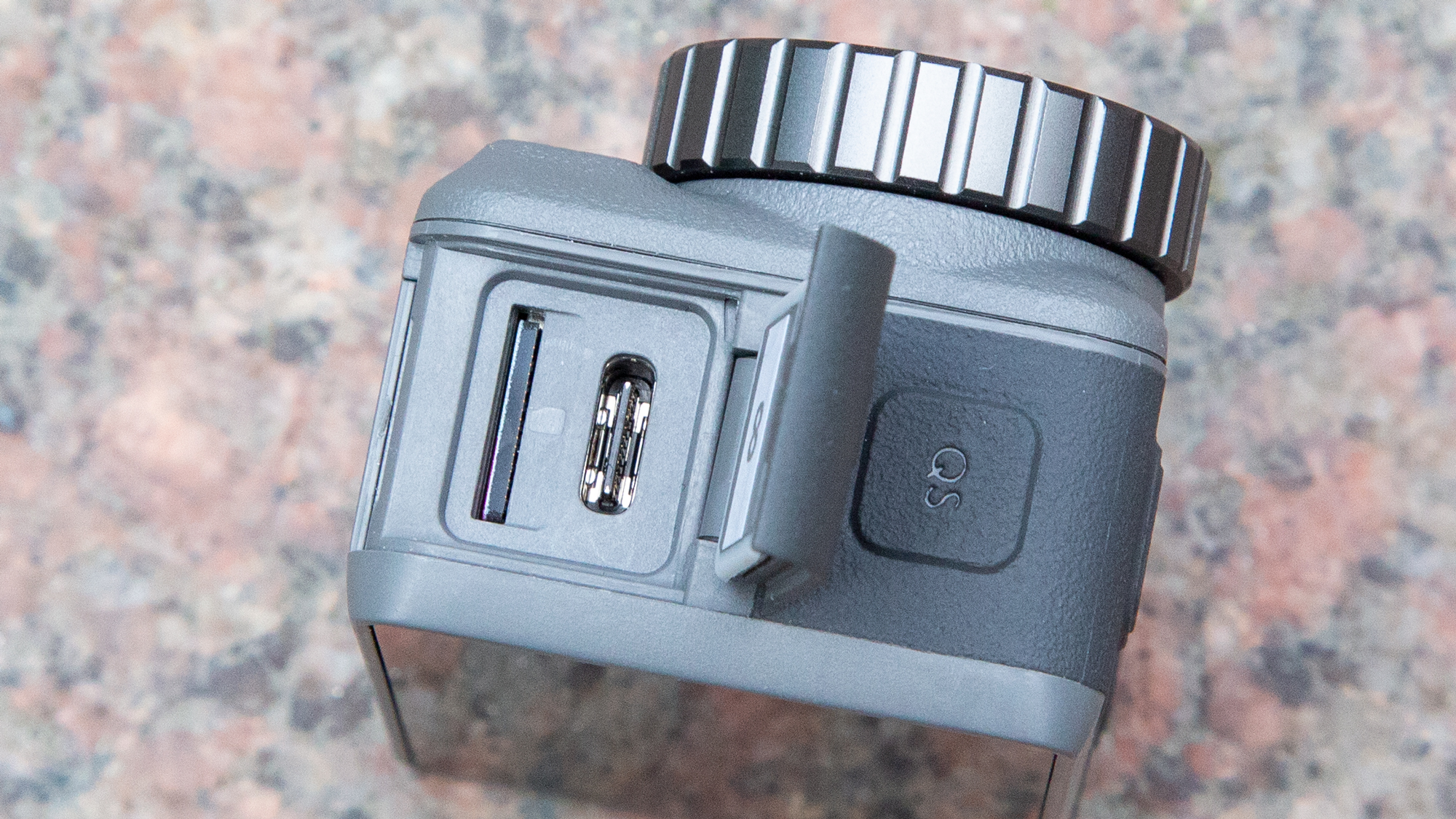 We'd love to see the return of a built-in microSD card slot in the Osmo Action 3. And given that it's expected to share the same design as the original Osmo Action (which had a microSD slot), that seems pretty likely.
Not that we're averse to internal storage if we've lost, forgotten, or refilled our microSD card. The combination of 32GB of internal storage and a card slot would be ideal.
3. A bigger battery
Battery life has not been a strong point of DJI action cams so far. The Action 2 can record for up to an hour on medium-quality camera settings, or half that if you want to record at the highest 4K resolution. And it was always wise to pack a power bank or spare battery when taking the original DJI Osmo Action on a day trip.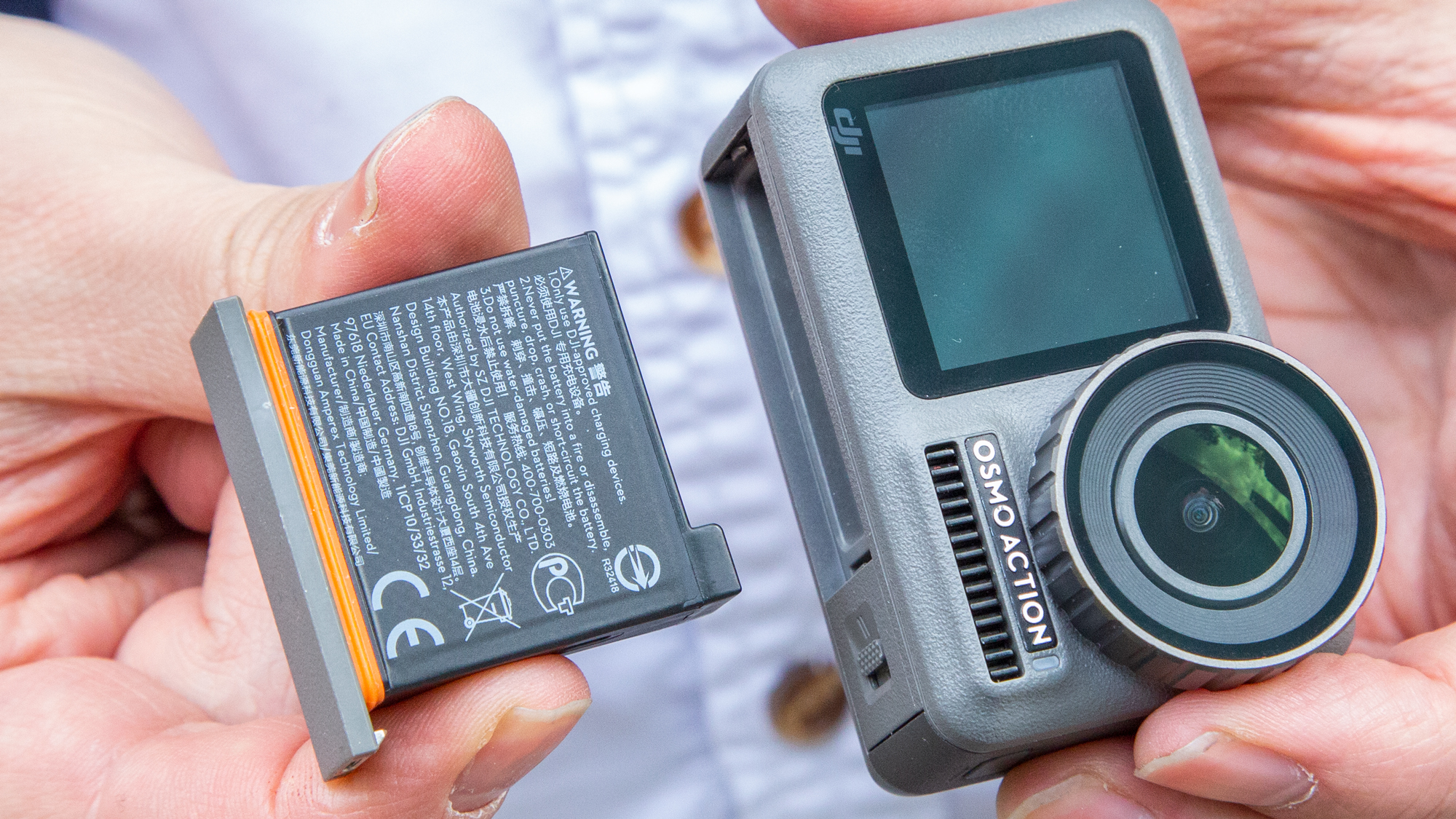 We'd love to see DJI pack a larger battery into the Osmo Action 3, even if it means a slightly bulkier design. While we like the modular design of the Action 2, the body of DJI's original action cam should leave enough room for an all-day battery.
4. A built-in mount
One of the big downsides to the original Osmo Action was that you had to add a separate case to mount it to anything. That was also the case with the GoPro Hero 7 Black, but since then GoPros have had built-in mounting fingers – and we'd like to see the Osmo Action 3 do the same.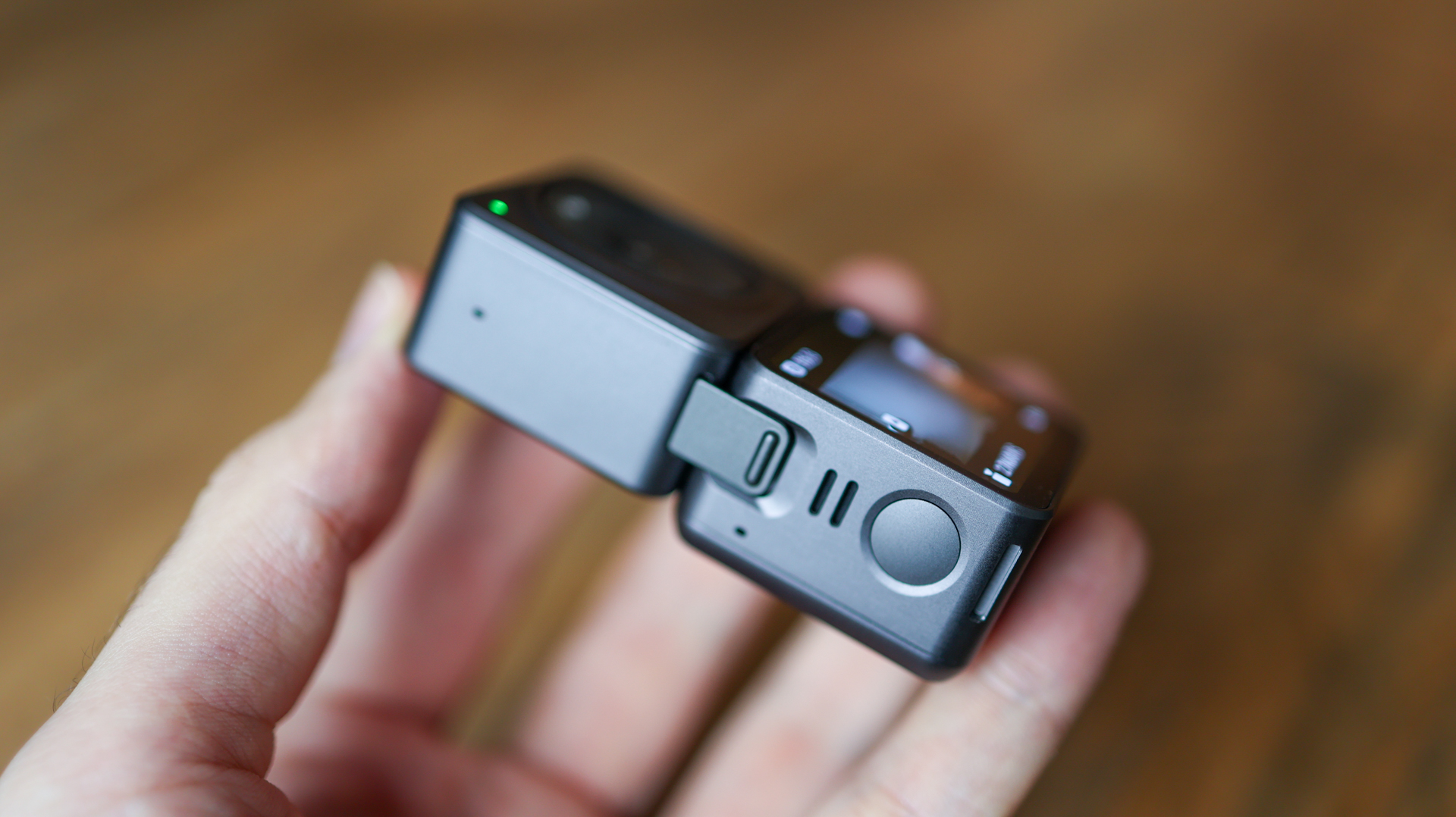 The big question is whether or not DJI will continue with the magnetic attachment system we saw on the DJI Action 2. Assuming this one is powerful enough to handle the larger Osmo Action 3, that seems likely given it was such a prominent feature of DJI's last Action camera.
That would be a good thing, as we found it refreshingly easy to clip the Action 2 to and from its mounts. But we'll have to wait for the full launch to find out if the Osmo Action 3 will actually go that route.


This article was previously published on Source link