Price: Rs 9,999
It's been almost 15 years since the first Kindle came out. The device is currently in its 11th generation. But ever since Amazon released the first Kindle Paperwhite, it's been a device of choice for those who could afford it. It was a no-brainer as the Paperwhite had far better features and readability compared to the base Kindle model.
With the arrival of the latest Kindle (not a Paperwhite), choosing between the two might not be that easy, as it borrows a lot of good things from its more elite cousin. We've had our hands on the all-new Kindle (as Amazon likes to call it) for the past few weeks, and here's what's good and what's not so good about it.
What we liked about the all-new Kindle:
Extremely light and feels great in the hand
The company claims that this all-new 11th-gen Kindle is their most compact and lightest yet, and we won't disagree. The device feels incredibly light in the hand, weighing just 158 ​​grams. To put things in perspective, this is lighter than most smartphones these days. Long holding in one hand does not cause fatigue. And its compact size makes it easy to slip into a pocket. It might also fit in some pants pockets, but I wouldn't recommend that.
The top and side bezels are narrower than before and almost the same size as the latest Paperwhite. Unlike the Paperwhites, however, they don't blend seamlessly into the screen and are noticeably raised. Along the bottom edge is a single physical button to turn the device on or put it to sleep. There are no speakers here, but you can connect Bluetooth headphones or speakers to consume content from Audible.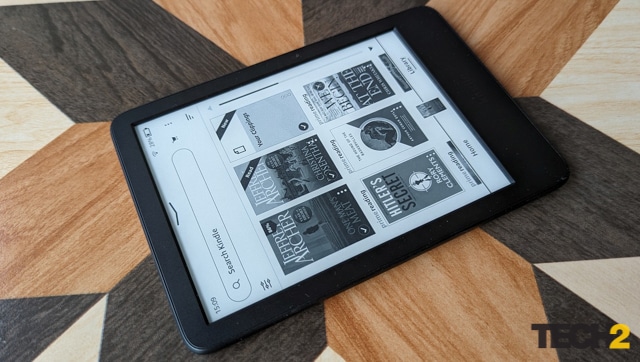 Significantly better display than its predecessors
This is by far the biggest improvement in this new Kindle. The older base Kindle screens used to have a pixel density of 167 PPI, which made text a bit rough around the edges. Amazon has increased the pixel density on this one to 300 PPI, which matches that of the Paperwhite. The screen size is still 6 inches (up from 6.8 inches on the Paperwhite), but it's a lot sharper than before, be it text or book covers.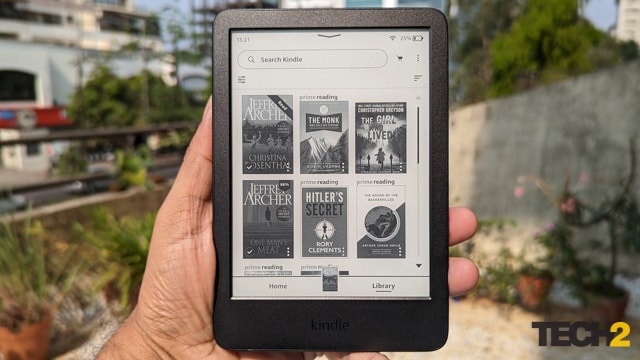 Even text in smaller fonts looks clear on this Kindle, and you can decrease the font size to fit more text per page without worrying about sacrificing readability. Things are great in direct sunlight, too, and you also get adjustable front lighting, so you can use this Kindle even in a dark room. Speaking of dark, there's more, which brings me to my next point.
Dark mode is a great addition
While the new Kindle can be used in pitch-black environments, it's not the most comfortable experience for others in the room. Assuming you enjoy reading in bed, the screen glow can be a distraction to the person next to you. This is where Dark Mode comes in, making the screen black and the text white, providing a very calming reading experience even for the person using this Kindle. This is a great addition and can be activated simply by pulling down the top menu.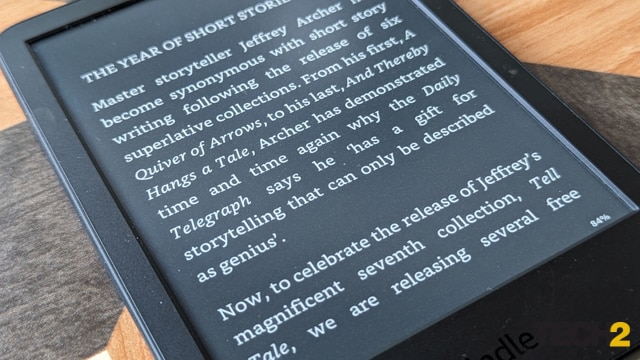 16GB internal memory
Amazon has not only increased the pixel density of the new Kindle. The storage has also doubled from 8GB to 16GB. Honestly, even 8GB was good enough considering most e-books are a MB or two at most. And with 16GB (13.2GB available), you can store thousands of e-books on this device. Imagine the weight of a few thousand books is only 158 grams. Don't we love technology?
Improved battery backup and USB-C port for charging
The battery backup has also improved by a good 50% compared to its predecessor. The company states a battery life of 6 weeks for the new Kindle; The catch is – reading 30 minutes a day. Battery life depends on your usage. At just over an hour of daily reading, it easily lasted me over two weeks, which is perfectly fine given that you'll only need to charge this device twice a month at most.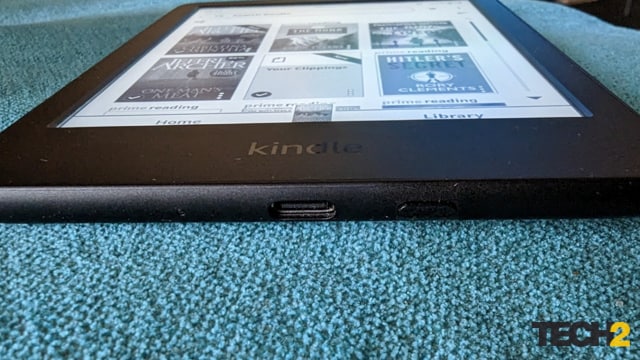 It lasts so much longer if you don't use it for a week or so. Standby time is great here, with hardly any battery drain when not in use. Another notable improvement is the presence of a USB-C port, which took a few generations too long to arrive, but it's finally here. A standard 10-watt USB-C charger takes about four hours to fully charge this Kindle.
What we didn't like about the all-new Kindle:
Most of the downsides here stem from being spoiled by the Kindle Paperwhite. While we're fully aware that there must be clear differentiators between these two devices to justify their individual existence, there are certain elements that could have been added to the base model as well.
No burglary protection
This is a feature of the Paperwhite that I would certainly have liked to see in the base Kindle. While the higher quality device has a decent IPX8 submersion resistance, IPX5 splash resistance would have been enough for this model. An e-book reader is not something you only use indoors. So a bit of protection from the outdoor elements would have been handy. Something Amazon should consider for the 12th Gen Kindle.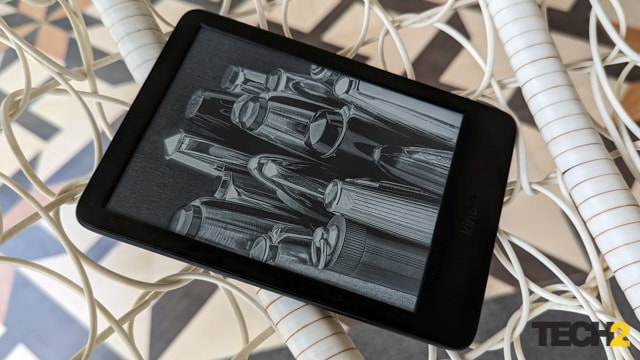 Adjustable warm light would have been nice
Yes, now we are pushing it. But the warm light function also makes the Paperwhite, in addition to the more even front lighting, much easier on the eyes thanks to the 17 LEDs. While there's nothing glaringly wrong with the all-new Kindle's readability, the screen does feel a bit cold in comparison, especially in a dimly lit environment, and a touch of warmth would have been nicer if not for an adjustable warm light.
No SIM slot for data connectivity on the go
The basic Kindle only works over Wi-Fi, and there's no option for data connectivity as it doesn't have a SIM or e-SIM option. So if you're outside of the WiFi zone, you won't be able to buy or download e-books on the go. Of course you can set up a hotspot on your smartphone and do the necessary, but a separate 4G/5G variant for those who care wouldn't have been a bad idea.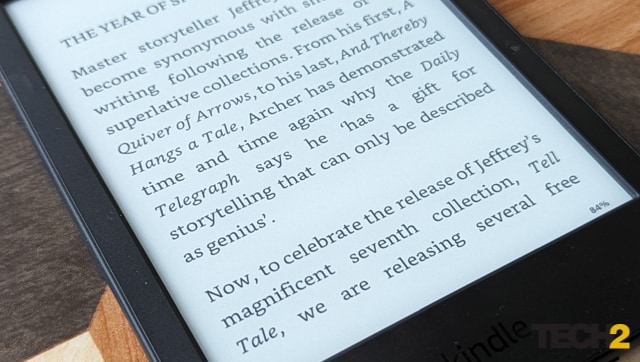 Price and verdict:
The all-new Kindle (11th Gen) can be purchased from Amazon India for Rs 9,999 with a one-year warranty. You can choose between black and denim blue color options. This new Kindle isn't just the most compact and lightest Kindle ever, it's also the best base model yet. It also has a handful of useful features previously only available on the Paperwhite, like a 300 PPI display and front lighting.
Add to that a responsive interface, 16GB of storage, better battery backup and the new dark mode, and the all-new Kindle bucks the Paperwhite given the Rs 5,000 difference between the two. Of course, the Paperwhite remains the superior e-book reader, but the gap between the two devices of the same generation has never been closer.
This article was previously published on Source link