An international team of codebreakers has successfully cracked the cipher of over 50 mysterious letters unearthed in French archives. The team discovered that the letters had been written by Mary Queen of Scots to trusted allies during her captivity in England by Queen Elizabeth I (her cousin) – and most were previously unknown to historians. The team, in a new article published in Cryptologia magazine, described how they cracked Mary's cipher and then decrypted and translated several of the letters. The publication coincides with the anniversary of Mary's execution on February 8, 1587.
"This is a really exciting discovery," said co-author George Lasry, computer scientist and cryptographer in Israel. "Mary, Queen of Scots left an extensive corpus of letters which are preserved in various archives. However, there was previous evidence that other letters by Mary Stuart were absent from these collections, such as: The letters we decrypted are most likely part of this lost secret correspondence." Lasry is part of the multidisciplinary DECRYPT project is dedicated to the mapping, digitization, transcription and decryption of historical ciphers.
Mary tried to protect her most private letters from being intercepted and read by hostile parties. For example, she engaged in what is known as "letter lock", a common practice at the time to protect private letters from prying eyes. coined the term "letter locking" after discover such letters as a scholarship holder in the Vatican Secret Archives in 2000.
Dating from the 15th and 16th centuries, these "sealed" Vatican letters featured odd slits and cut corners. Dambrogio realized that the letters had originally been folded in an ingenious way, essentially "locked" by inserting a piece of paper into a slot and then sealing it with wax. It would not have been possible to open the letter without tearing up this piece of paper – evidence that the letter had been tampered with.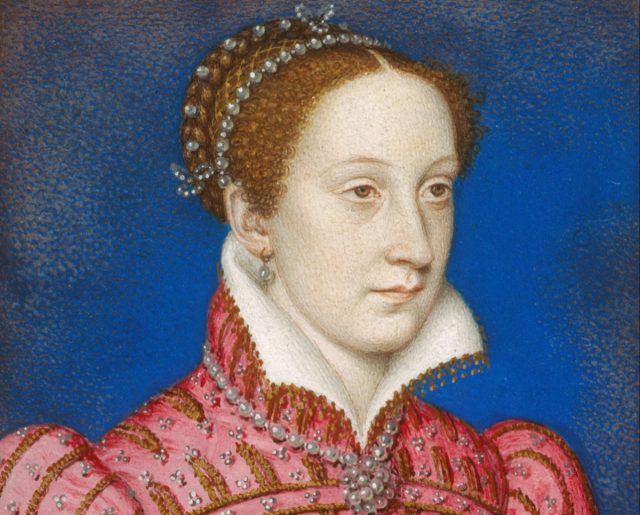 Queen Elizabeth I, Catherine de' Medici, Machiavelli, Galileo Galilei, John Donne and Marie Antoinette are among the famous figures known to have used barricades in their correspondence. There are hundreds of techniques for locking letters, such as "butterfly locks," a simple triangular fold and pin, and an elaborate method known as a "dagger trap," which involves a booby trap disguised as another, simpler type of letter is lock. Mary, Queen of Scots used an intricate spiral lock for her last letter (to King Henry III of France) on the eve of her execution for treason in February 1587. A 1574 letter from Mary also used a variant of the spiral lock.
Mary was well trained in the art of ciphers from an early age by her mother, Marie de Guise. The extensive collection of her letters, preserved in various archives, contains tantalizing clues to other missing letters. John Bossy, author of Under the Molehill: An Elizabethan Espionage Story (2002), suggested that these missing letters may have been written in cipher to Mary's extensive network of associates and allies – a network fatally compromised by around mid-1583 Sir Francis Walsingham (Elizabeth I Spymaster), which eventually led to Mary's trial and execution for treason. Like many before him, Bossy assumed these letters had been lost.
Enter Lasry and his code-cracking colleagues: physicist and patent expert Satoshi Tomokiyo and pianist and music professor Norbert Biermann. As part of DECRYPT, they searched various archives for cipher-encrypted documents, particularly documents that had not yet been attributed. They stumbled across several collections in the online archive of the Bibliothèque Nationale de France and identified 57 documents written entirely in cipher. Other items in the collection date from the 1520s and 1530s and dealt primarily with "Italian affairs". None of the text in the letters was written in plain language, so it was not possible to determine who wrote them without first deciphering them.
This article was previously published on Source link